We observe major holidays and some minor ones also. Please see below for upcoming holiday closings and hours.

2019 Holiday Schedule

Thanksgiving Holiday: Closed Thursday, 11/28/19 - Saturday, 11/30/19. We will re-open on Tuesday, 12/3/19.

Christmas & New Year Holiday: Closed Saturday, 12/21/19 - 1/01/20. We will re-open on Thursday, 1/2/20.
(Please note the last day we will be open prior to the Christmas holiday is Friday, 12/20 from 9:00 - 4:00.)

EVENTS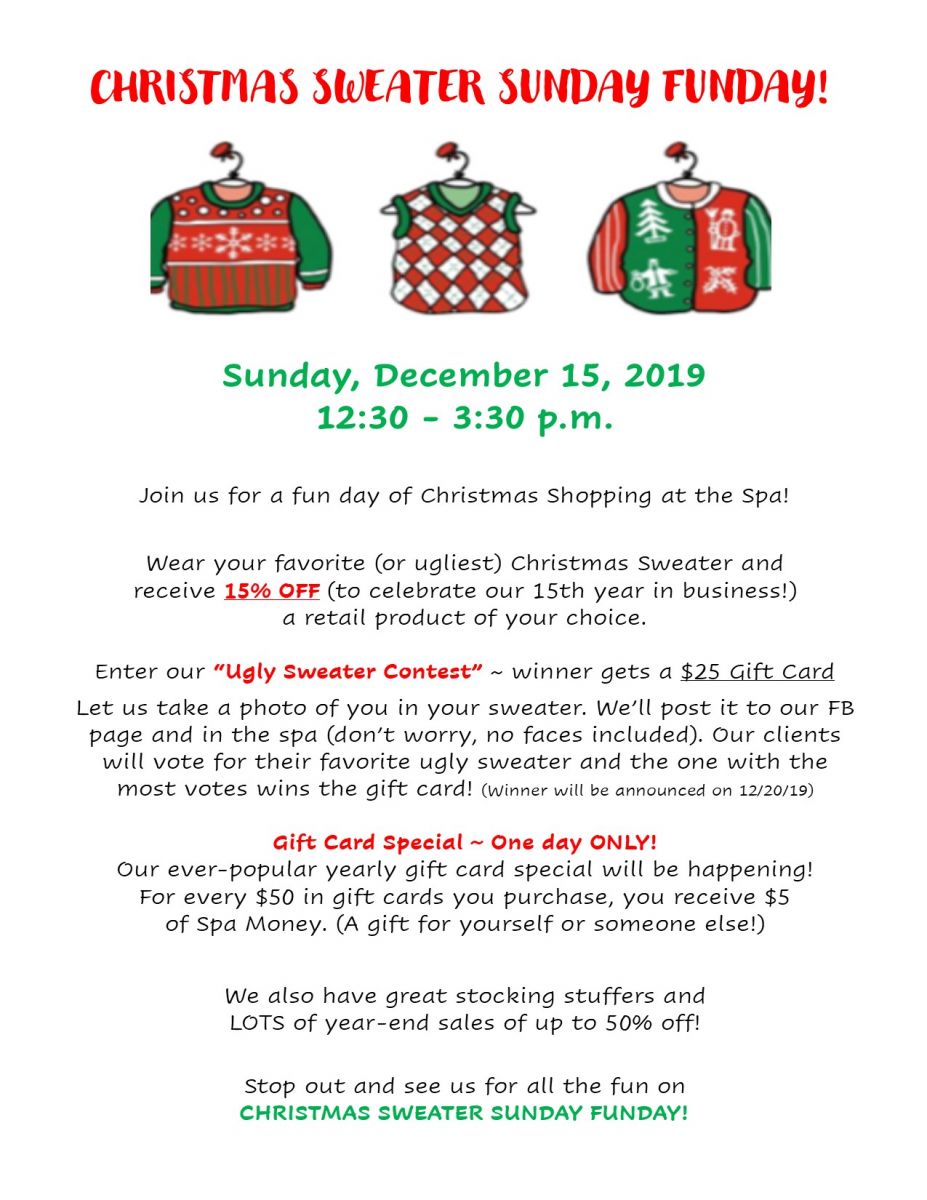 15th Anniversary Party - YES! Believe it or not, we are celebrating 15 years in business and we want to celebrate!
Date - Early 2020 - we are working on finding the perfect date within the next few months.
Where - why here at the spa, of course!
Why - because we want to celebrate this accomplishment AND celebrate YOU, our valued customers - without you, we wouldn't have been able to do what we love for the past 15 years.
Please check back at the beginning of 2020 for more information!