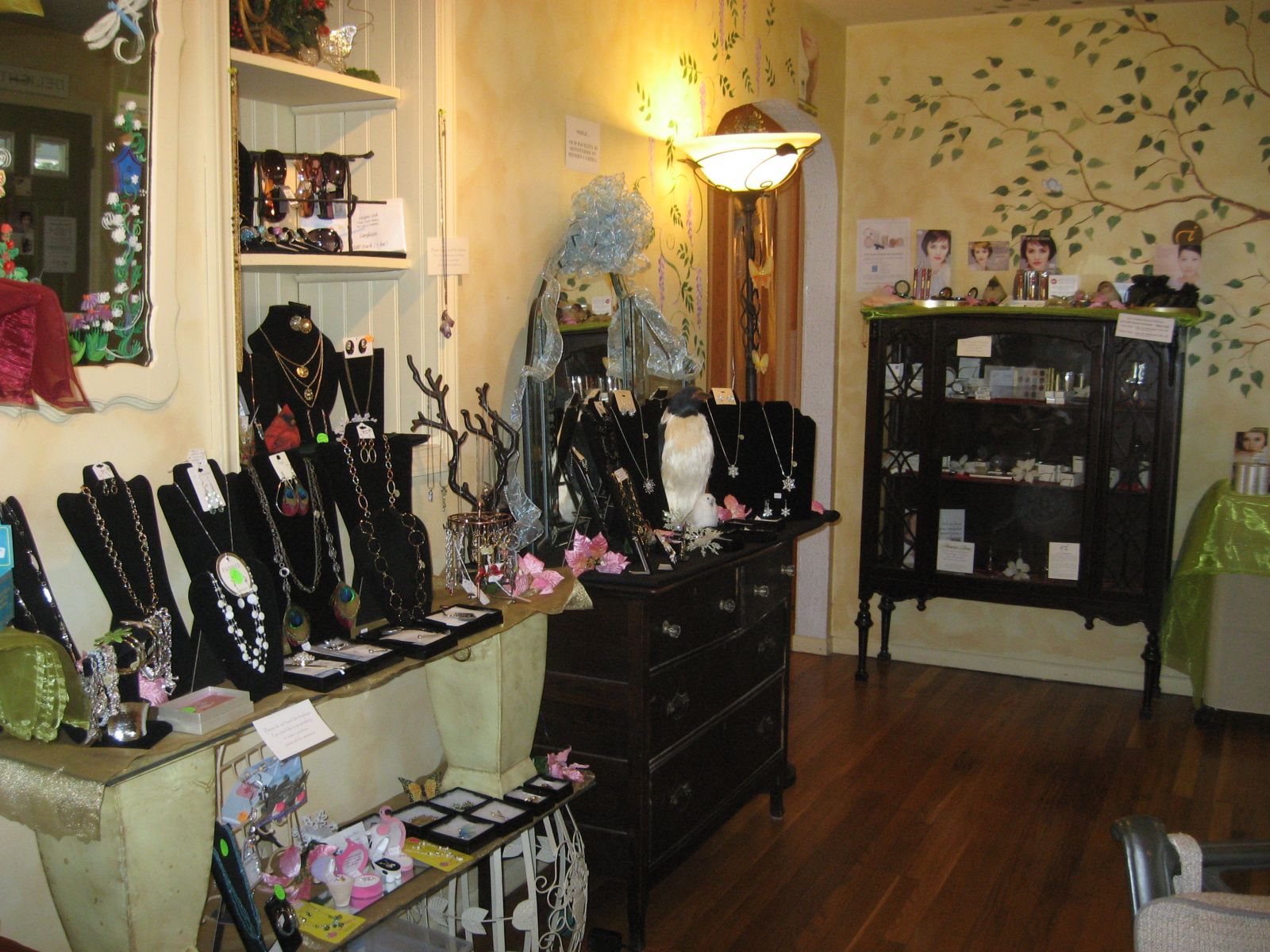 Serendipityx2 offers a wide and varied selection of retail products for your personal needs and your gift
giving needs. We are always looking to add additional retail products for your shopping convenience. Be sure to check in often since we like to add new things and you never know what you'll find on our shelves. You'll definitely want to stop by during the Christmas season as our inventory usually increases with fun and new items.
IMAGE SKINCARE
We carry a complete line of skincare products from IMAGE Skin Care -"Professional Skincare, Advanced Results, Age Later." This line of skin care is used in our facial services. Image is proudly made in the United States and is a pharmaceutical grade, FDA-approved skin care product. The skincare lines are simple and affordable for everyone. Treat your skin to a new level of health - only from IMAGE.
JANE IREDALE MINERAL MAKE-UP
For putting your best face forward, we carry Jane Iredale Mineral Makeup, The Skin Care Makeup. Jane Iredale believes the most beautiful cosmetic you can wear is healthy skin. This micronized mineral makeup is so effective, it is recommended by plastic surgeons, dermatologists and skin care professionals. Mineral makeup foundations are like four products in one: foundation, powder, concealer and sunscreen. It is water resistant, has a minimum SPF of 18, is non-comedogenic and oil-free. Best of all, it has very minimal allergy risk because it contains no fragrances, synthetic dyes, or preservatives like regular makeup. These minerals are all pure pigment, with no fillers like talc. State-of-the-art cosmecuetical ingredients are used, along with the vitamins and antioxidants being pharmaceutical grade. All this is done to ensure the best performance in coverage, application, and texture.
OPI NAIL CARE
OPI is a family-owned company that is committed to high quality products. They are a leader in the Professional Beauty Industry and are dedicated to excellence. OPI's reputation is built on its commitment to quality, safety, innovation and excellence – a commitment it honors with every product, every day. We use OPI products for most of our nail and pedicure treatments. We carry many of the Classic, Softshade, and Brights OPI Nail Lacquers. We always get the newest nail lacquer collections available each season and in addition, we carry base coats, top coats, and the ever popular Nail Envy. We also stock the silky smooth Avojuice lotions in a variety of scents. If we don't have something in stock, please ask, we can usually special order it for you at no extra charge.
BIOFREEZE
Biofreeze products help you do more, with less pain. Biofreeze pain reliever is the most frequently used among healthcare professionals. For over 20 years, these products have helped people manage their discomfort by offering a variety of benefits that assist in therapy, pain relief, exercise/training and overall comfort. The active ingredient of menthol penetrates quickly, preventing and/or relieving pain through cold therapy. Available in a variety of formats including spray, roll-on, wipes, and a gel tube. Biofreeze - the official pain reliever of active people.
GIFT ITEMS
In addition to all the products listed above, we carry a variety of great gift items for you to give away or keep all to yourself. We have beautiful silk and infinity scarves that are very versatile - use them as headbands, belts, to accessorize a suit or as a luggage tag. A variety of unique jewelry pieces including necklaces, earrings, rings, bracelets, and jewelry sets. We also carry some fun accessories including sunglasses, wristlets, bath products, salt lamps, and so much more! Each candle, jewelry piece, and accessory item is individually selected and we rarely have more then one of the same item. If you see something you like, don't wait, it may be gone the next time you stop by.
GIFT CARDS
Please view our gift card policy under the "Gift Card" tab.